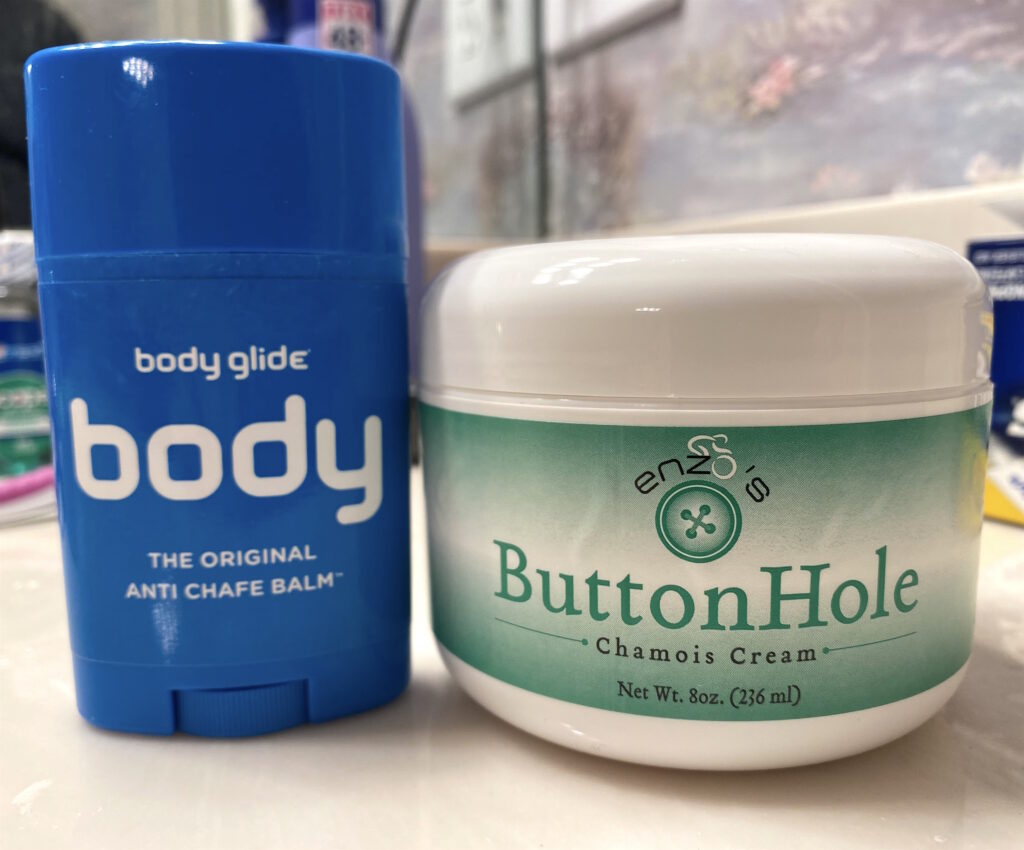 Things felt fine after my 25K trail run until I got home and began peeling off the wet, sweaty clothes in our garage. Shoes, socks, shorts and $#@*($*#(@!!!! Although I prepared well for the event, I never had needed or used anti-chafe cream or goo in the places where my skin now was red, hurting and the cause of a stream of curse words.
Fortunately, my family was not home. Apologies to any neighbors. The run had begun in chilly, rainy conditions. I didn't mind that. But even in summer with our humidity, I never have experienced chafing around my waistline or in, um, some other sensitive areas. Between my thighs and on my bum? Yes, but these were new hot spots. It was painful, especially in the shower, and took a few days to clear up.
How do you prevent chafing? Here's something I'm using.
[Read more…]

about The Gear: Enzo's ButtonHole Chamois Anti-Chafe Cream