The icy grip of winter is starting to loosen, and for many of us that means making plans for travel later this year. For those of us who enjoy time in the outdoors, Gaylord, Michigan needs to be at the top of that list. Why? What makes Gaylord such a great outdoor destination?
Thanks for asking.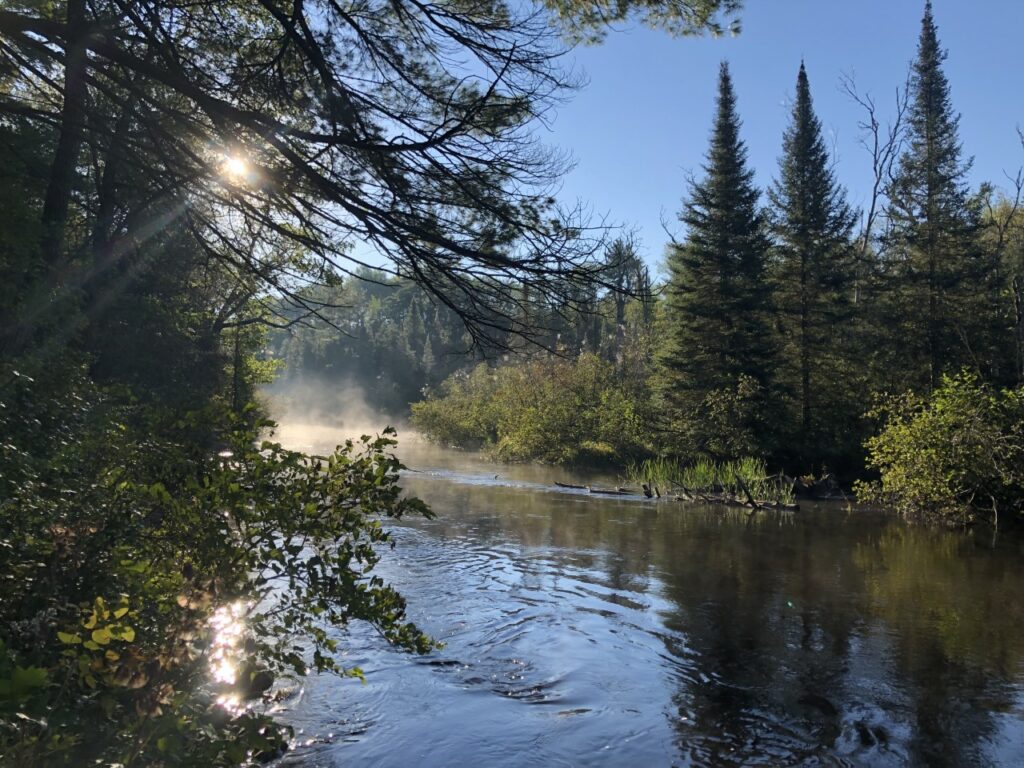 The Beauty of Gaylord
I have no good reason to have spent so little time in Michigan. I live in Northern Indiana, so I can be to Michigan in just about an hour. When I made my way to the Gaylord area, I was more than a little spoiled because of the time I was making my trip.
September is a beautiful time of year for much of the country. This is especially true of any part that can be referred to as the "north woods." Gaylord was no exception.
Even though I was there ahead of what would be considered peak color, the landscape driving north through Michigan was a bounty of colors. At times the views were almost a distraction from my driving.
I was on my way to the Treetops Resort in Gaylord, the host resort a work conference. The resort itself plays host to visitors of all seasons. During the winter skiers enjoy the rolling landscape, as evidenced by the lift.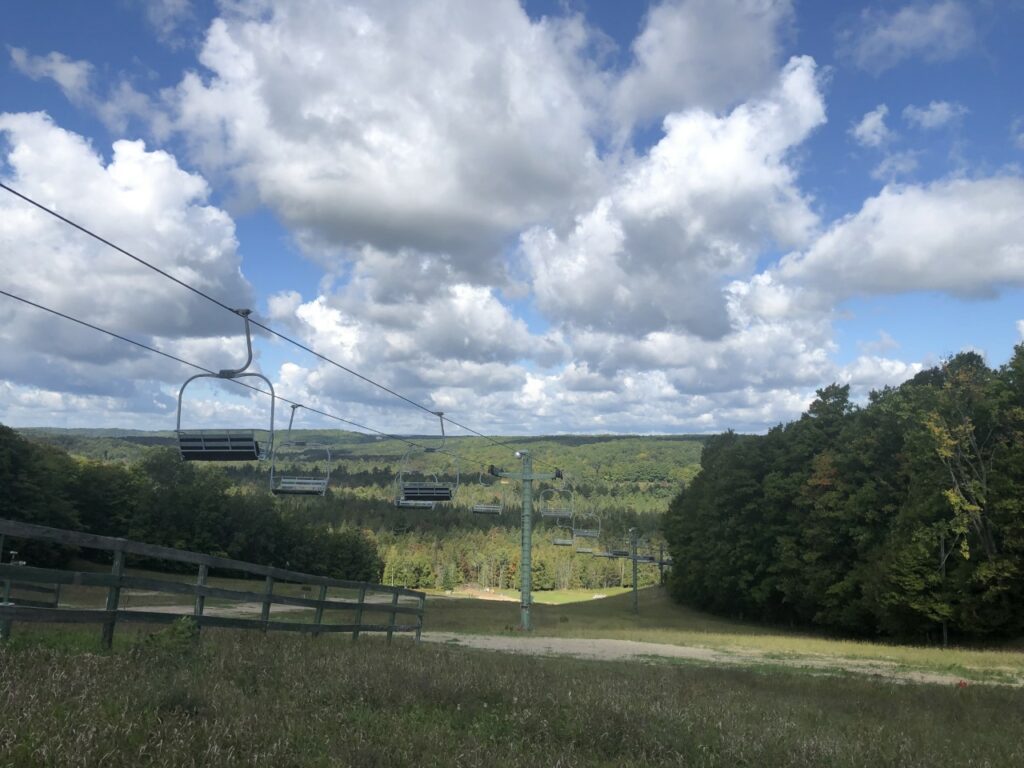 During the summer, the resort hosts golfers there to play one of the many courses either on the property or close by. Other outdoor enthusiasts using it as a jumping off place to trout streams, or other parts of northern lower peninsula. More than a few guests there while I was even made at least a day trip to the upper peninsula.
As a jumping-off point for all there is to enjoy in northern Michigan, you'd have to try hard to find something better than Treetops.
Northern Michigan Trout Fishing
The Au Sable River in north central Michigan is considered Holy Water by many fly anglers. The birthplace of Trout Unlimited, these waters carry with them the weight of years of conservation efforts. As it winds through the near-to-Gaylord city of Grayling, rare is the day you don't see anglers in its waters.
The Au Sable is the draw, but there are no shortages of trout streams in this part of the state. Many can be found around Gaylord, or a short drive from there. The Michigan Trout Trails website provides a tremendous amount of information about where to start your search. The network of viable access points to fishable water is invaluable, especially for an unfamiliar visitor.
The views you will find, are frankly, breathtaking.
Some areas may require more walking than others, but once you arrive at the water's edge, how you got there will be the last of your concerns. Personally, I'm not much of a fly fisherman. Northern Indiana isn't known for its trout fishing. My experience with a fly rod usually revolves around aggressive bluegill bulls in shallow water.
That said, I relished the chance to try something new in a place of such beauty. I never got into a fish. I was only able to sneak away for one morning. My companion that morning did get a fish or two on that morning, but we didn't have much time before we had to be back at our conference.
The time we did invest was well worth it.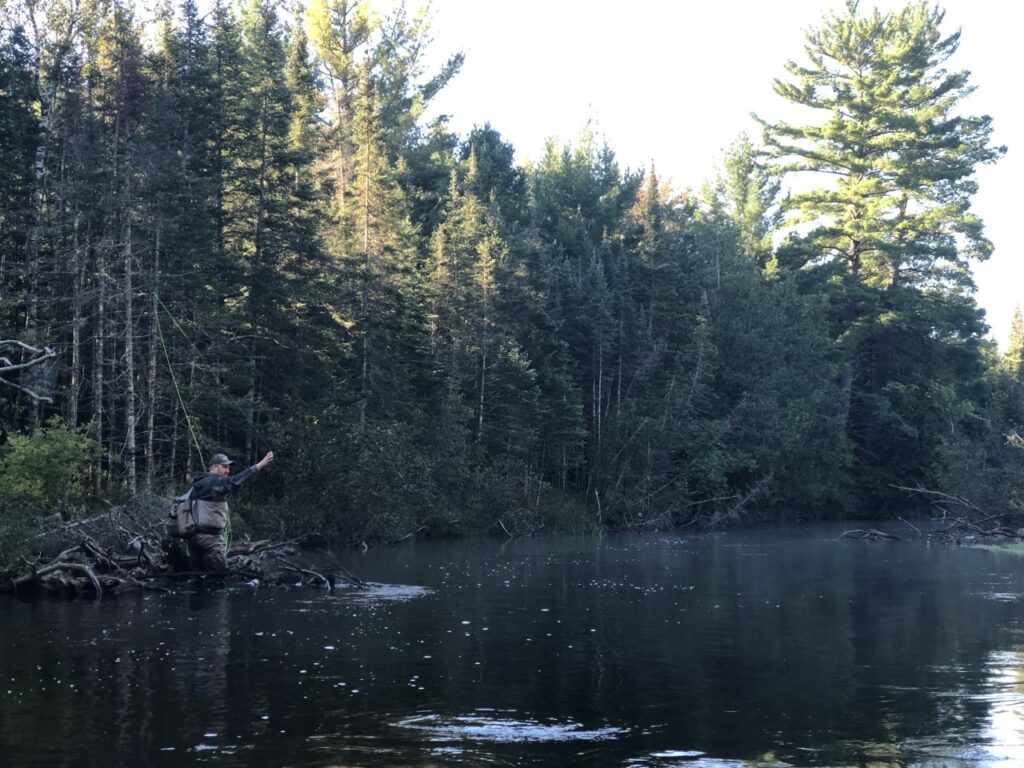 Golfing in Gaylord
My schedule allowed for a morning of golf in addition to the fishing. The golf was far more cooperative. Stepping onto the Rick Smith Signature Course at Treetops in mid-September was all but surreal. Once named the best course in all of Michigan, and having made the list of Top 50 Courses you can play in the states, it presented a challenge only rivaled by its remarkable design.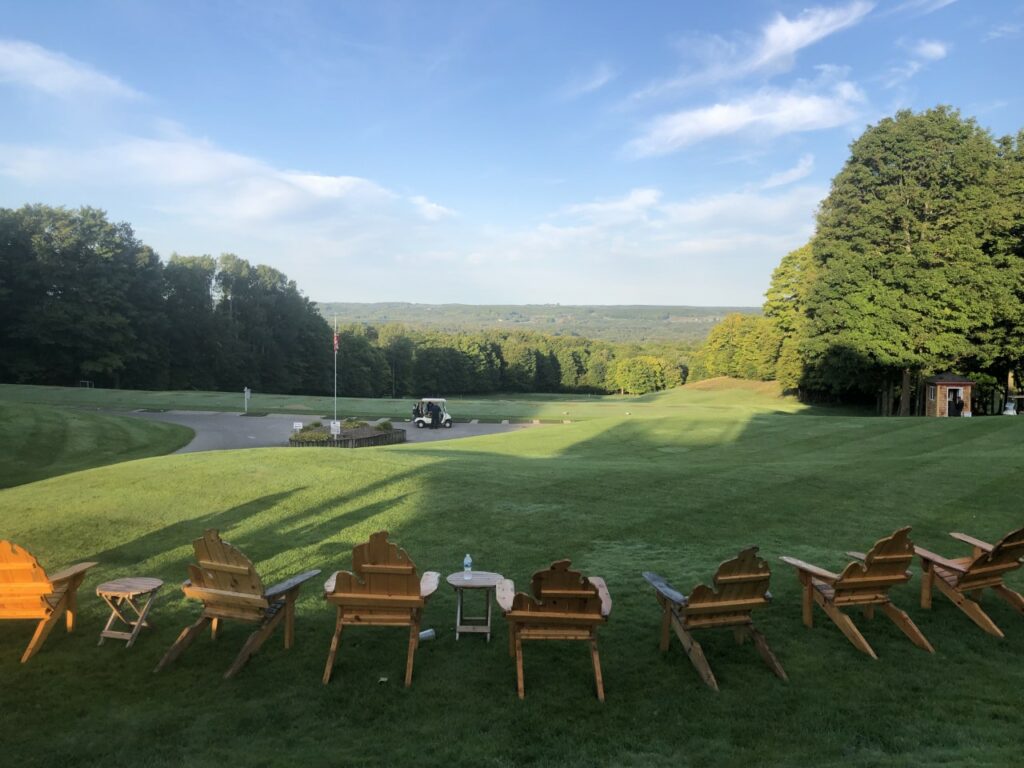 Once the intimidation wore off, it was an easy course to enjoy. It has its challenges, for sure, but it is not a course that punishes the casual golfer. Keeping your wits about you, and staying within your game, the Smith Signature course offers plenty of scoring opportunities. Our group managed to card multiple pars, and even a few birdies. Crooked numbers also made their appearance when humility was lost.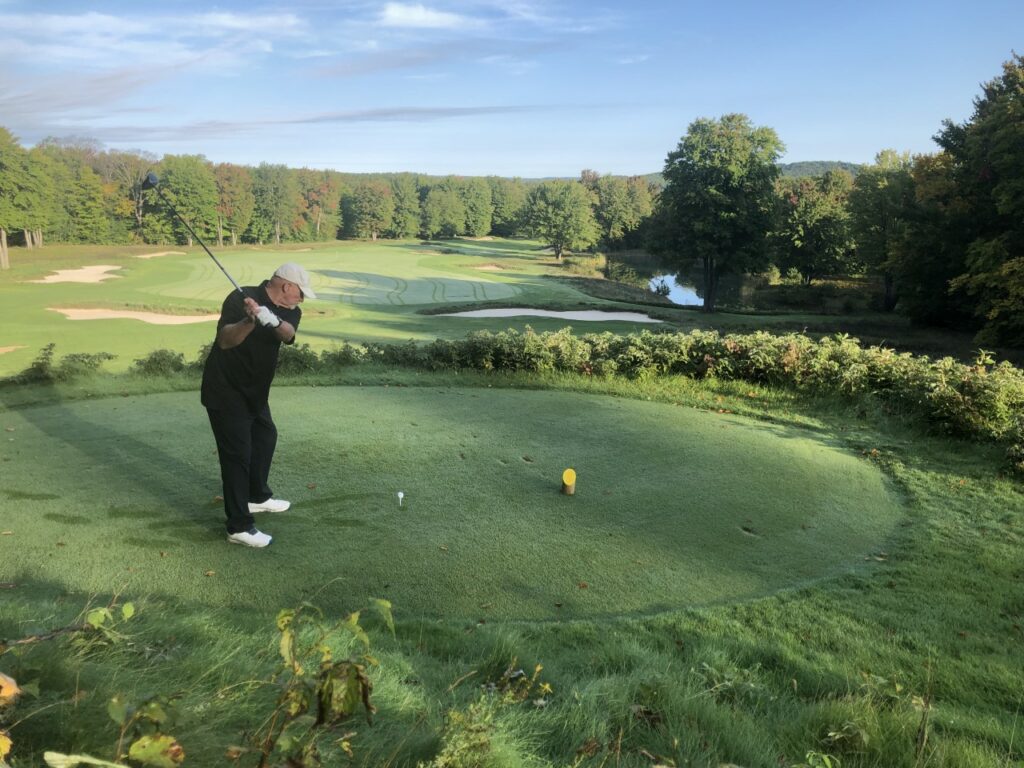 It would be almost impossible to overstate the quality of golf course at the Treetops Resort in Gaylord. My golf trips don't typically include tour courses, but I'm not duffing around the local muni courses either, and I was truly blown away by the scope of the Rick Smith Signature course.
The greens were some of the most challenging I've ever played. Sand was well-manicured, and playable, but devilishly placed. The approaches were a perfect balance of welcoming views, and challenging angles.
I kept my score under 100, and frankly, that's all I was hoping for. I left a couple holes out there where I tried to score, instead of letting it come to me. If you're looking for scenery as dynamic as the golfing, it's here. But don't sleep on the course. If you let it, it will eat you up.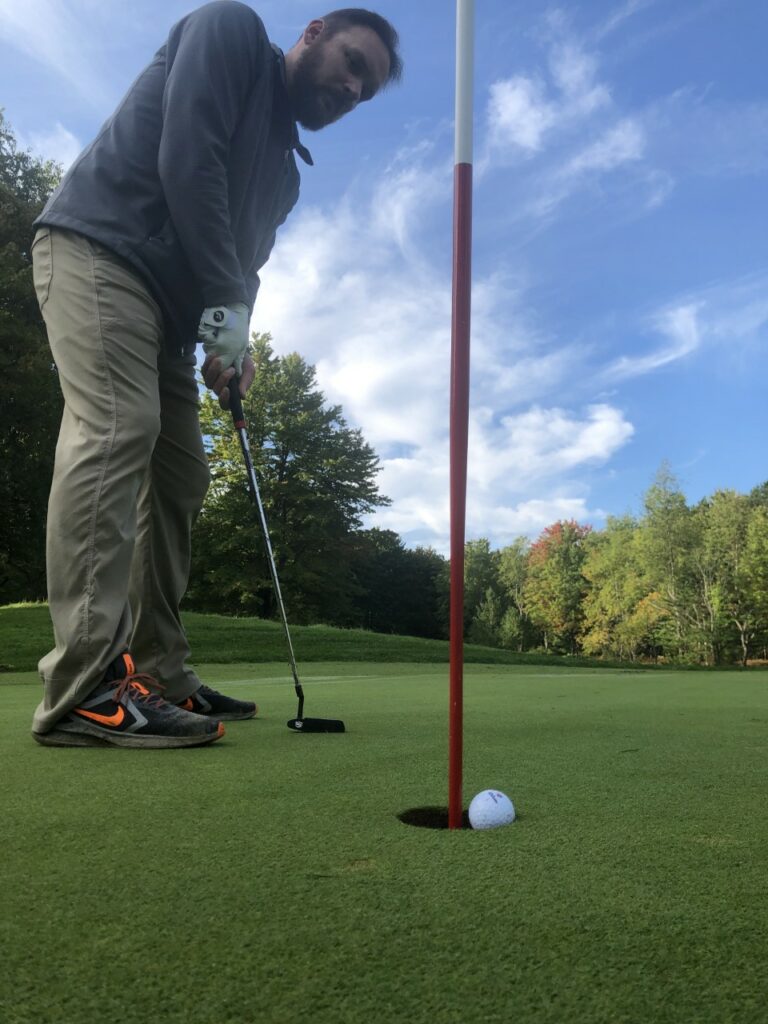 Plan Your Trip to Gaylord
As with most destinations, what really makes it enjoyable is the people. If you are thinking about a trip to Gaylord, but aren't sure where to start, let the tourism people there help. The entire team at Visit Gaylord is incredible, and even though were traveling under the specter of COVID, they worked tirelessly to make sure our visit was one to remember.
Hop over to the website and take a look at all the options. Give them a call if you have questions, they will get you on your way in no time.
No matter how you choose to enjoy the outdoors, a fly rod or ski pole in your hand, sitting on a snow machine or golf cart, or just hiking the trails amid untold acres of natural beauty, Gaylord is calling your name.