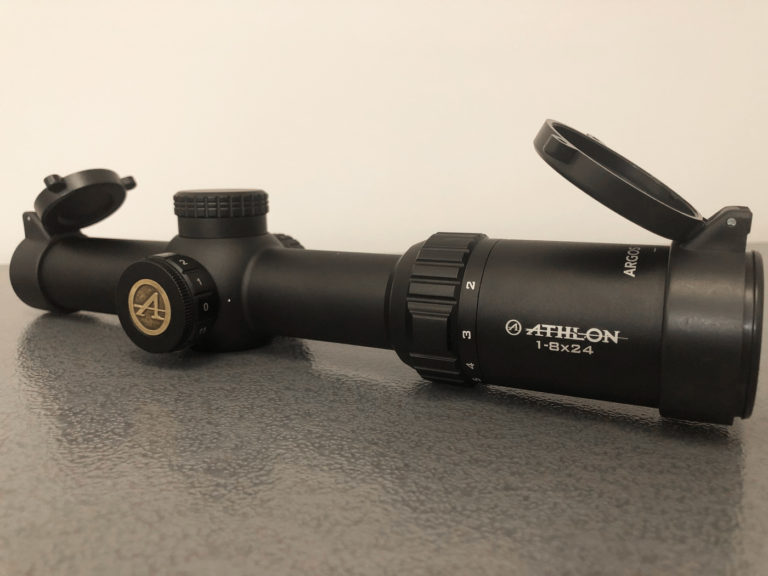 The Athlon Argos BTR Gen2 1-8×24 has all the hallmarks of a scope you would want on a multi-use AR platform. But can it deliver on the paper promises?
Full disclosure.
I have an affinity for the LPVO scope chassis. It's been my experience that more magnification causes more issues than it solves. LPVO (low-power variable optics) these days are available with higher optical system ratios at more affordable prices than ever. Hunters and shooters can find 1-6X, 1-8X, and even 1-10X models easier than ever.
We are living in the golden age of optics.
The authors at Tag Soup Adventures may receive free or discounted products to include in reviews or stories on the site.
I'll get into why higher magnification is a problem another time. For now, let's focus on a scope that virtually every hunter or shooter could benefit from putting on one of their rifles.
The Athlon Argos BTR Gen2 1-8×24.
During the time I have been testing this scope it has lived on my DPMS Oracle 5.56 carbine. Before you turn your nose up at that idea, that rifle has taken prairie dogs out to 500 yards. It's a utilitarian rifle, that gives me a lot of flexibility. That means I can put a rifle optic in just about any situation. If you know me, you know I like flexibility and use redundancy. This is exactly where the Athlon Argos BTR 1-8×24 shines.
The Details
The Athlon Argos BTR Gen2 1-8×24 uses a 30mm scope chassis to house the optical system. The capped turrets can account for 100 MOA of adjustment (though if you know how to mount a scope that shouldn't be necessary). At 9.8 inches and 16.1 ounces, it fits on just about any firearm configuration you can think of without being too bulky or burdensome.
It's tough to find bad optics these days, some just suit you better than others. The Athlon Argos BTR Gen 2 1-8×24 ticks all the boxes you want, without any surprises in the general scope construction that would cause issues.
The Reticle
The reticle is perfect for this type of an optic, and one of the best designs I've ever seen, especially when it comes to a rifle that you want to perform multiple functions. In my experience, a bad reticle can ruin a good scope. Luckily, the Argos doesn't suffer that fate.
First, the glass-etched reticle is free floating. The lines of the reticle don't extend to the edges of the sight picture. When used on 1X, similar to how you would use a red dot scope the halo around the central dot is a great aiming tool. Because the scope can go to 1X, any shooter should be able to run their rifle with two eyes open. This avoids tunnel vision, and allows you to keep your peripheral vision intact.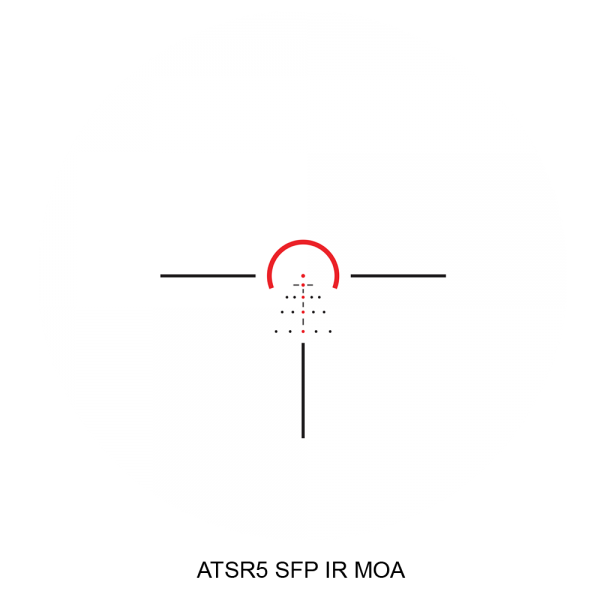 When not using the rifle in close quarters, or for hunting purposes, the rest of these aiming points come into play. When your central dot is sighted in at 200 yards, the dots below the center are good for 300, 400, 500, and 600 yards with bullets that match the trajectory of the 68gr Hornady and 69gr Sierra cartridges. Many .223/5.56 rounds come in close enough to that performance that the average shooter will never know the difference.
As an added bonus, the dots to the left and right of the illuminated markers are calibrated for 5mph and 10mph wind drift at the given yardage.
What we are left with is a reticle just as useful in close-quarter battle, as on the bench, or in pursuit of prairie dogs or coyotes.
Shooting Tests
Accuracy tests for optics usually reflect the shooter more than optic. Still, people want to see them to make sure there isn't a performance flaw with the scope.
Because this gun has so many uses, I wanted to perform a couple tests so you could see what the scope allows the shooter to do.
Close & Moving
First, I wanted to drop a 10-round group on a target from 25 yards. The first four rounds from one position, then five steps to the left for three shots, and five steps back to the right for the last three shots. At 25 yards both rifle and gun should be very accurate. So, what does this test show?
Does the scope enable you to keep your eyes on the target, during rapid fire, and during movement?
I performed this drill three times, with my best group coming in right at 2.5 inches. My "worst" group was still just under four inches. From timer to final shot, these drills averaged 11.27 seconds. There wasn't a lot of setting and aiming. It was very much a point-and-shoot drill, which the optic supported perfectly.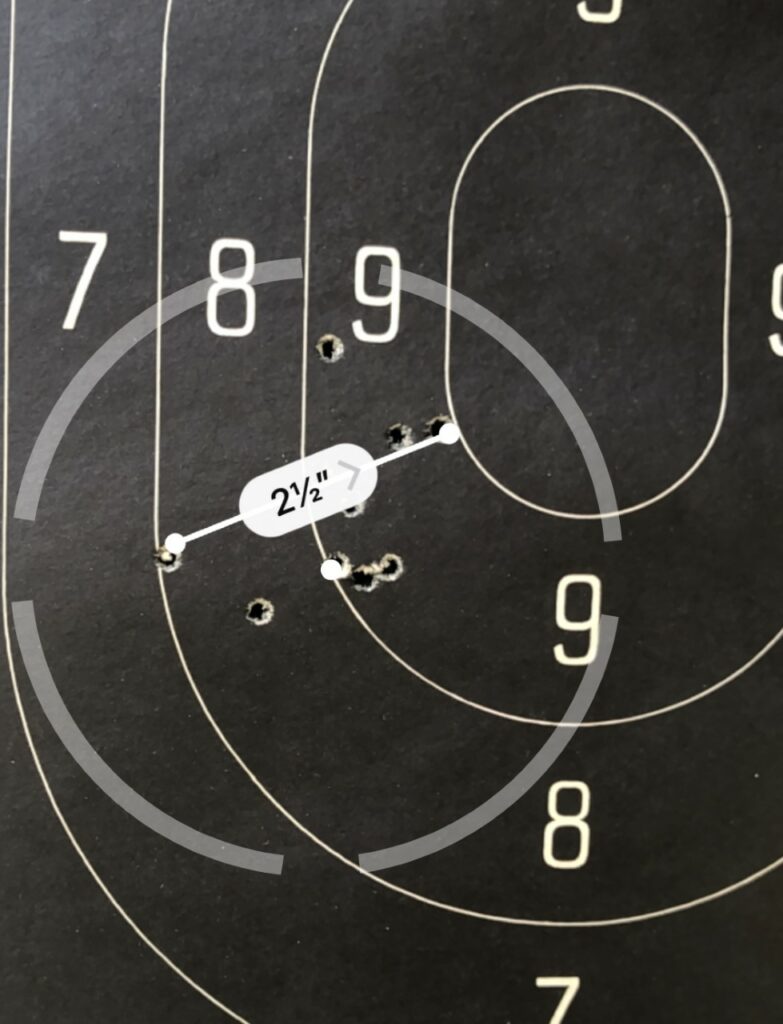 Further & Stationary
I also wanted to get some distance testing in. Range availability and timing hasn't allowed for the 400 and 500-yard shooting that I had hoped for. Even without that, I've shoot enough at 100 and 200 yards to feel more than confident in how the Athlon Argos will perform further downrange.
My best group to date with the scope came while checking turret tracking at 100 yards. After shooting a group at the center of the target, I tracked to the edge of the paper (four inches) and shot another group. The three holes were all but touching.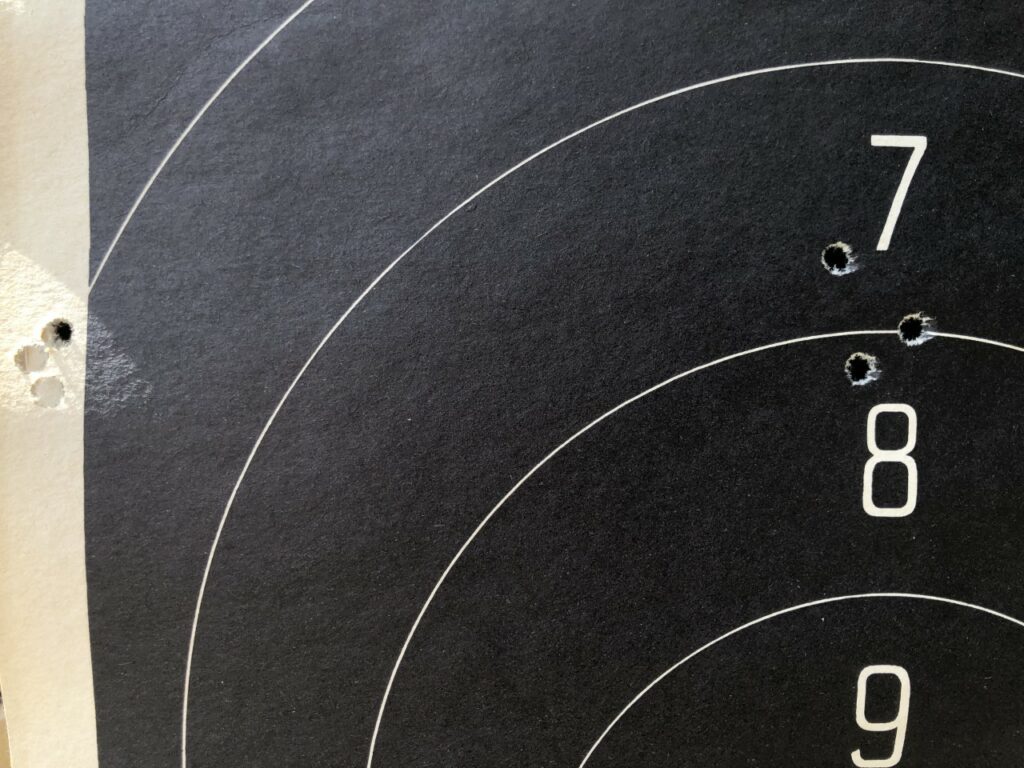 The central group is pretty much what the rifle is capable of, but as you can see, the Athlon Argos BTR Gen2 1-8×24 doesn't hurt the accuracy any. Not to mention, if we wanted to know how the turrets function, we have that confirmed as well.
The Glass
Can we just be clear (get it?) about something for a minute? Pretty much every optic in the world at what most people would consider "affordable" optics are coming from just a handful of places. You don't have 50 optical glass factories in the world, each for their own brand. That just isn't the world we live in.
Optical technology has made HUGE leaps forward in the last three decades. Frankly, finding bad scope glass is pretty tough to do.
That said, chromatic and spherical aberration were both less than I would have expected at this price point. The sight picture is clear, and edge-to-edge clarity was also surprising throughout the magnification range.
The Athlon Argons BTR 1-8×24 is clearly using quality optical components.
Final Thoughts
Hits – Incredible value for the performance, one of the most versatile optics I've ever tested, accurate, great tracking, genius reticle design
Misses – The pancake-style turrets designs are never as crisp as traditional (across all makers), I would rather see Athlon give five brightness settings for two colors than 11 for one
Final Thoughts – If you have an AR-style rifle, or five, this optic is a must-have, for at least one of them. The optical quality, shooting performance, and general product design is so well executed, and so well thought out, that unless you have a very specific reason to use another scope for an AR rifle, I don't know why you wouldn't choose the Athlon Argons BTR Gen2 1-8×24.

It's that good.