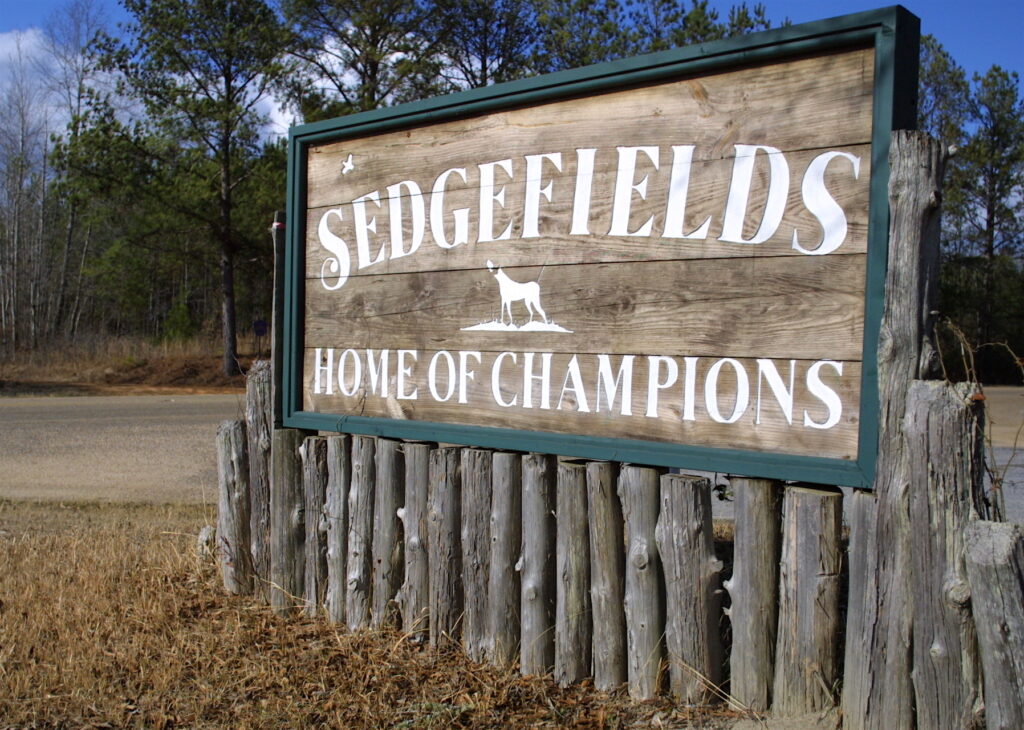 Sedgefields Plantation is known as the "Home of Champions," which is fitting considering the number of winners who have visited the famed Alabama hunting grounds. Depending on your preference for birds or football, you could choose from champion field trial bird dogs or Paul "Bear" Bryant, who guided the Alabama Crimson Tide to six national championships. Bryant loved bird dogs, quail hunting and Sedgefields, so his preferences might be mixed, as well.
Sedgefields is a hunting heaven. That sounds like hyperbole but is not. Owned by just three people in the last century, it has been managed extensively for wildlife and conservation. This does not exclude non-game animals, which are replete in the gorgeous hardwood forests, creek bottoms and planted or fallow fields of Sedgefields. On a sunny spring day you may hear turkeys gobble mid-afternoon as you're casting for bass in the 10-acre lake while a cacophony of songbirds migrating through the southwest part of the state flitter about.
Sedgefields is for sale, all 5,960 acres of it located just 30 minutes or so south of Selma and a smidge of 2 hours plus/minus from Tuscaloosa, Birmingham, Montgomery and Mobile. It is in the middle of nowhere in Dallas County, which has 18 unincorporated communities and a ghost town that was Alabama's first permanent capitol. The few times I've visited Sedgefields, I made sure my gas tank was topped off, my cooler had ice and I had enough Copenhagen. There is no quick "going to run to the store" there, which I like. It's off the grid.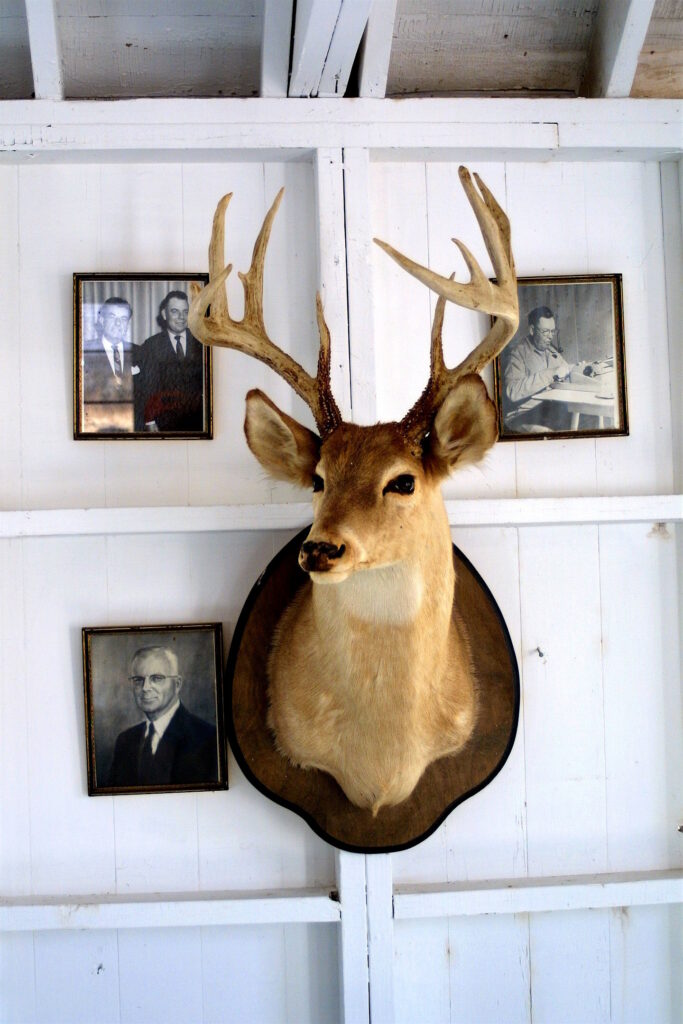 Should you buy Sedgefields, history will be part of your purchase. The late Jimmy Hinton's affection for the outdoors, and especially quail and bird dogs, resulted in international acclaim. Multiple national field trial championships have been held on the grounds, steeped in tradition with morning and afternoon casts, riders on horseback and rules understood through generations. Bryant and Curt Gowdy filmed an episode of ABC's "The American Sportsman" in 1972, spending five days at Sedgefields after Bryant's team was destroyed by Nebraska in the Orange Bowl. Their bird dog was a champion named Wrapup.

Gowdy described it in this ESPN retrospective. "We hunted quail at Sedgefields in grand style, riding a horse-drawn buckboard over the plantation with Wrapup pointing quail coveys with phenomenal efficiency. The dog showed his championship colors when he disappeared in the tall grass, and when we found him two hours later he was still on point. Bryant suggested that perhaps he might recruit Wrapup as a cornerback." Sedgefields was a getaway for Bryant where he could relax, hunt, drink and visit with friends.
Along with all the champion bird dogs and events, Sedgefields has hosted the annual Buckmasters Life Hunt Classic for 21 years. Hunters with terminal illnesses or other debilitating conditions are treated to a week of hunting, camaraderie and copious amounts of donated swag. It is one of the most rewarding weeks of the year for all who are involved. Friendships are made, extended and, when sad news arrives of a prior hunter's death, the disappointment is felt. Sedgefields plays a huge role, just part of what makes it a unique place.
Among all the lodges of the Alabama Black Belt visitors will likely find themselves asking about or cursing the clay stuck to boots, pant legs, ATV or vehicle tires, or all of the above. I get that a lot of people have clay and bad mud, and say theirs is like nowhere else. I'd propose a different kind of Gumbo Championship, only involving the gumbo mud and clay found in the Black Belt. Sedgefields has this, too, among its oaks, hardwoods, pines and Chilatchee Creek bottoms: Oktibbeha clay, Sumter clay, Leeper silty clay loam, Sucarnoochee silty clay and probably some others. You'll find it days or weeks later, clinging stubbornly, a nice reminder of your trip.
The clay is unique to the region, just like Sedgefields Plantation. I'm hopeful the next buyer or buyers understand its history, legacy and importance in conservation to the area, and help preserve that for future generations.